Hamamatsu-Shi, Shizuoka株式会社蘭一That believe international Feng Shui Ki Science Association certified under Feng Shui we're everybody be happy to help and contribute to society.
Make a fortune in Feng Shui expert Pro「小関寿子」More want to be happy and to succeed, you want to feel life more more, I want to be rich you cheer. First of all take a step forward.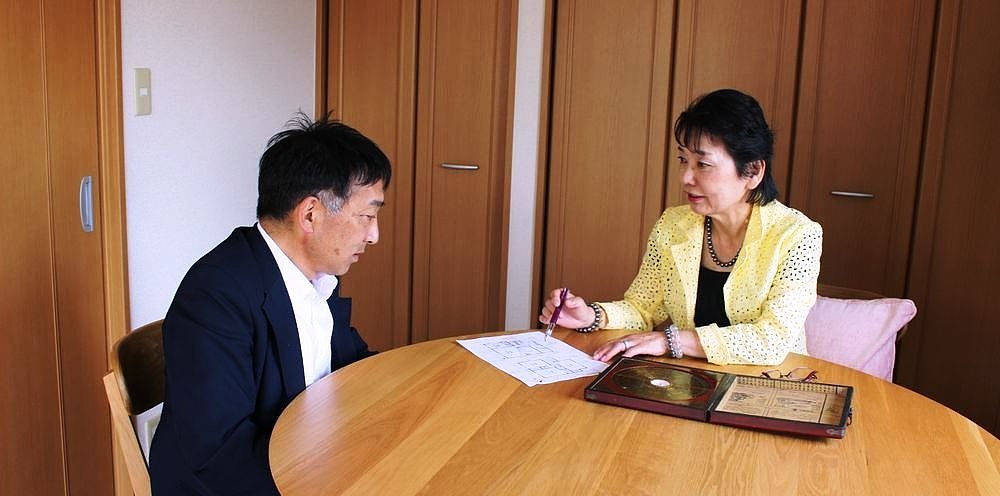 HOME
Latest announcements
---
2018On February 25. :
I received a healing moment.
After a long time off. Afternoon coffee break in to the cafe.
Very crowded, and if you played event.
Is made without reservation, but hand... was allowed to limp care. It is impossible in my.
Like aromas of my senses are healed.
Improved blood flow, relaxing as 出来mashita. With it will come today‼
Thank you for your good dating.
---
2018
年1月16日
:
In the housing company's new year's Party was allowed to talk.
Recently in the housing company's new year's party allowed to Feng Shui talks.
About 120 people in 1-fundamentals of Feng Shui was told 1 important thing.
Feng Shui, horoscopes, not the statistics, I have stuck with life, fate is how do things etc. A simple appraisal of the few employees who show off at the end and "leaning against the right‼"And it was great. Status of the consultation in the after dinner, and talk to you let me thank was a happy moment. Or reserve your participation next Haga teacher seminars and mental training, we also ask for personal advice and interacting with new people are very grateful. Hope alone is much better in Feng Shui to be happy God, masen.
---
2018In January 6th. :
A happy new year.
A happy new year. Spent a good year?
It was walking with his son from an early age walked behind me and watched back. From many years ago.
Said "when my mother fell down immediately helped travellers", the situation was reversed.
And reminds the envelope would be many years ago.
Year-end and new year celebrations all finished, thanks for be, went back home.
Inside the House was suddenly there. Do not throw away this envelope, a..
---
2017December 18. :
At the end of spring cleaning
Today's new moon. That I don't need to ever throw away, today is the final finishing touches cleaning and clean thoroughly.
House glass Polish monthly Pro ask. Please clean the water around, plus it is the end of the year.
This morning is arriving at nine o'clock. Always very careful work Buri in shiny all over the House. Luck goes up with a jerk.
While Ozeki is what you're saying is... playing!.
From the Gold member Special lecture in Yonago yesterday. Home 4:00 a little sleep this morning, so enjoy coffee while basking in the Sun at the Office today. A modest reward.
---
2017
年12月11日
:
Crystal of next year of the Chinese zodiac.
Ladies and gentlemen, for your Chinese new year has progressed is clean? It's not getting let go.
Home of next year's Zodiac crystals. Will luck Ki put at the front door.
Purify Crystal Zodiac of the year of the rooster, Rooster house orientation place.
EHO, of Crystal in the slaughter, because full House crystal.
We must believe things will be better next year.
---
If you can't see the links * some devices are available
House document appraisal
Good luck water & salt
Calendars & journals
Crystal other
Guide to great deals newsletter
This page has been automatically translated. Please note that it may differ from the original.
This page has been automatically translated. Please note that it may differ from the original.
This page has been automatically translated. Please note that it may differ from the original.