Hamamatsu-Shi, Shizuoka株式会社蘭一That believe international Feng Shui Ki Science Association certified under Feng Shui we're everybody be happy to help and contribute to society.
Make a fortune in Feng Shui expert Pro「小関寿子」More want to be happy and to succeed, you want to feel life more more, I want to be rich you cheer. First of all take a step forward.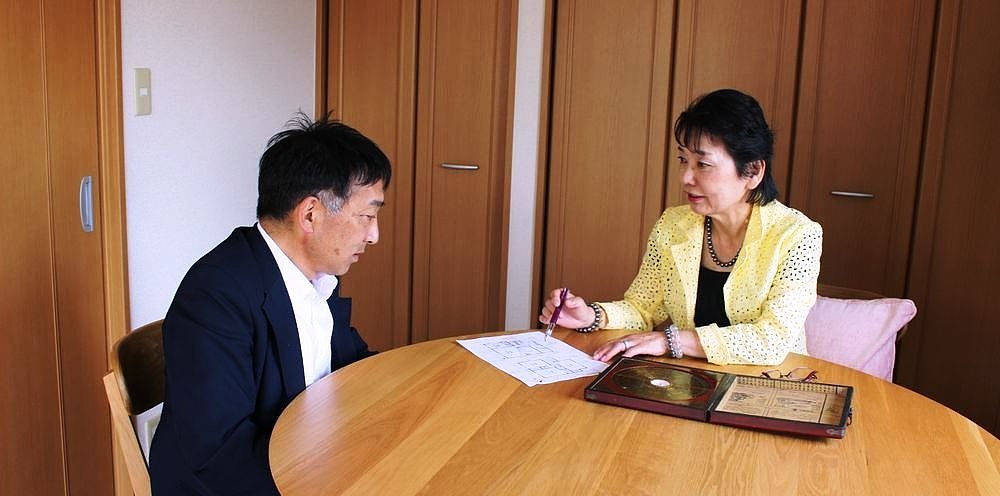 HOME
最新のお知らせ
---
2018In January 6th. :
A happy new year.
A happy new year. Spent a good year?
It was walking with his son from an early age walked behind me and watched back. From many years ago.
Said "when my mother fell down immediately helped travellers", the situation was reversed.
And reminds the envelope would be many years ago.
Year-end and new year celebrations all finished, thanks for be, went back home.
Inside the House was suddenly there. Do not throw away this envelope, a..
---
2017December 18. :
At the end of spring cleaning
Today's new moon. That I don't need to ever throw away, today is the final finishing touches cleaning and clean thoroughly.
House glass Polish monthly Pro ask. Please clean the water around, plus it is the end of the year.
This morning is arriving at nine o'clock. Always very careful work Buri in shiny all over the House. Luck goes up with a jerk.
While Ozeki is what you're saying is... playing!.
From the Gold member Special lecture in Yonago yesterday. Home 4:00 a little sleep this morning, so enjoy coffee while basking in the Sun at the Office today. A modest reward.
---
2017
年12月11日
:
Crystal of next year of the Chinese zodiac.
Ladies and gentlemen, for your Chinese new year has progressed is clean? It's not getting let go.
Home of next year's Zodiac crystals. Will luck Ki put at the front door.
Purify Crystal Zodiac of the year of the rooster, Rooster house orientation place.
EHO, of Crystal in the slaughter, because full House crystal.
We must believe things will be better next year.
---
201711 / 25. :
To our luck went to Morioka.
3At night I went to our luck to Morioka. It goes out to thank our luck and luck Ki.
Waiting for luck Ki also won't come. So are you going to pick up from my.
This was very interesting courses that Haga Director of seminars, workshops and theory.
Excited, appraisers of the 40 people participated from around the country. At night every night drinking society.
Go near the hot springs during the snow last night, and came warm.
Snow was falling this morning that Tokyo is at all not cold!
Court is your luggage. Do not forget a souvenir home. I do.
---
201711 / 22. :
The sigh master lower luck Ki!
Ladies and gentlemen, unconsciously sighed not?
Sigh is a lower luck Ki master. I'm down in the House and the family luck Ki. Did you know?
A sigh of relaxation especially before bed is powerful. It just sucks when thinking about solutions.
Let bygones be bygones. However! The breath of others is strictly prohibited.
To thank today safely one day before going to bed, make the image brighter.
---
If you can't see the links * some devices are available
House document appraisal
Good luck water & salt
Calendars & journals
Crystal other
Guide to great deals newsletter
This page has been automatically translated. Please note that it may differ from the original.
This page has been automatically translated. Please note that it may differ from the original.
This page has been automatically translated. Please note that it may differ from the original.